here´s a tut for crotcheted dreadlocks in humanhair, for extending real dreadlocks.
I used one weave of Euro Hair from afrocare, and it was enough for 40 dreads.
Cut a piece of the weave, about 3-4 cm (1,5 inch)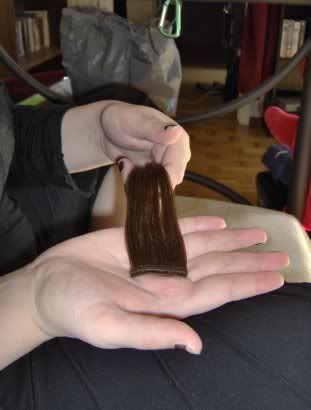 Split it in half and tie it so something stabile. I used a snap hook and my bed.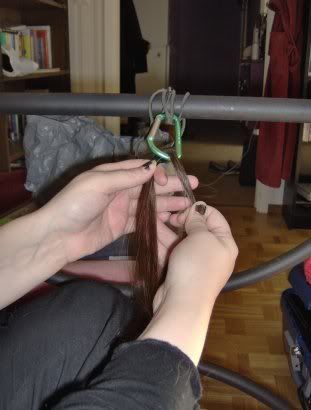 Hold the hair in place with someting, this little thingy is usually used for closing plastic bags(i don´t know if they exist outside sweden, but you can use a rubberband or anything else to hold the hair still.)
Start back-combing in loooong strokes.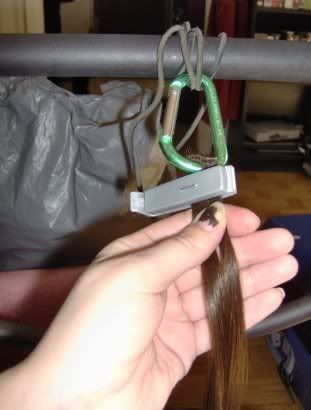 rip it apart a bit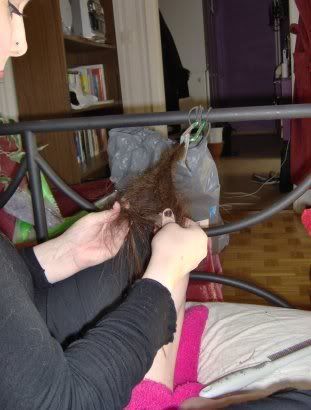 ...keep on back-combing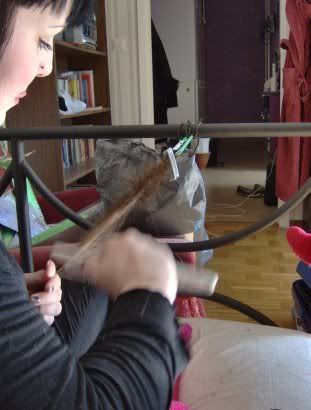 and keep on, in short strokes
it always helps to tear it apart now and then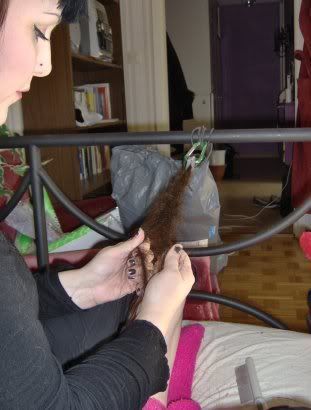 when you back-combed until you feel like going crazy, start back-combing the ends
feel it trough, so there´s a minimum om lumps and bumps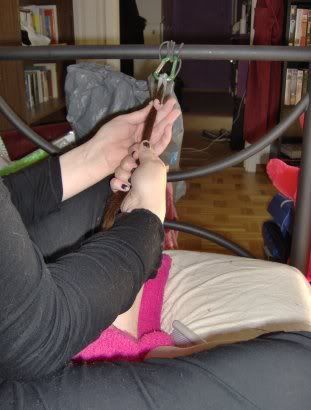 and palmroll it!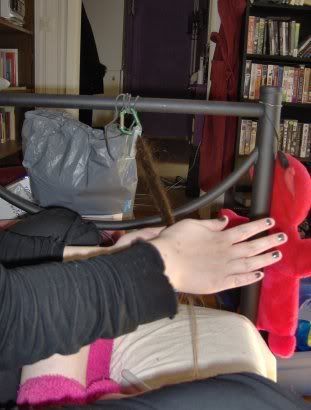 Now it´s time to start crotchet. I use a small crotchingneedle, size 2. Take a piece of loose hair from the top:
go trough your dread:
it´s important that you stick the needle in the dread pretty close to where it came out, so you don´t get a lot of hair just winded around it.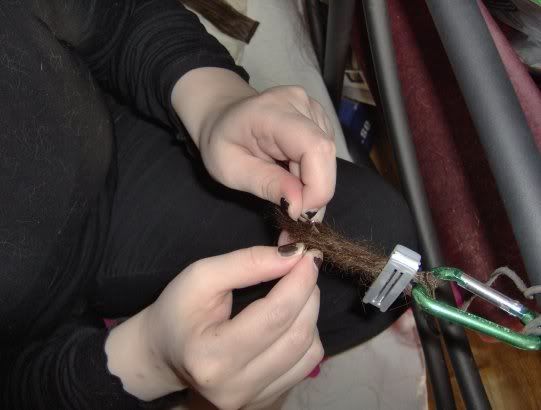 keep on going! (i foud it boring to take pics of the whole crotching process thou it´s just the same thing over and over, so here´s a kitteh!
At the end of the dread you might need some additional backcombing. then crotchet as far as you can.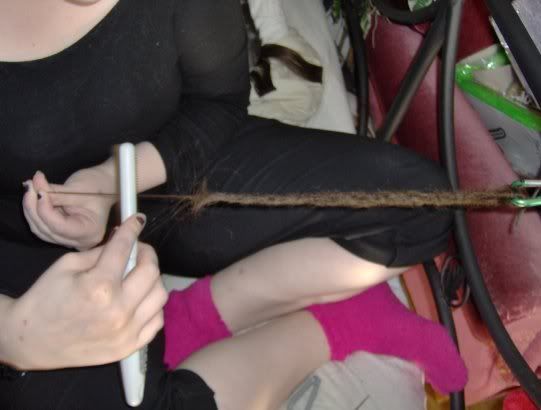 palmroll again: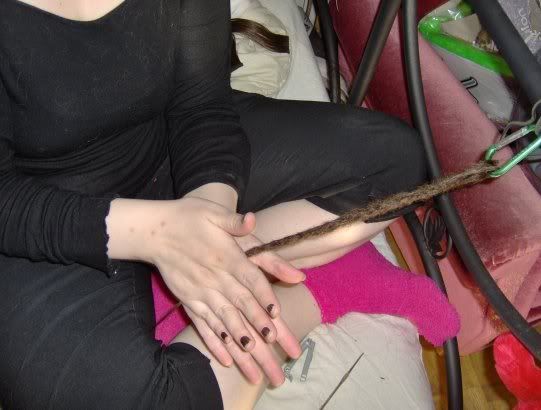 and this is pretty much what your pile of dreads should look like when you´re done!
next tut will be "how the make and extend real dreadlocks at the same time".
feel free to ask if there is anything that´s unclear.
happy dreadding,
Catcall