Welp, I'm just starting out so I've been practicing backcombing and I went through a bunch of threads here on it already but didn't really see anyone having similar issues to mine. So I made a new thread. Anywho.
I've gone through a bag of hair already just trying to get it right xD but alas I seem to keep ending up with the same issues.
those issues are; #1
my loops are gigantic. I watched rivetlickers tutorial since everyone seems to start there and she doesn't tie them off really, so the loops are kind of free forming. Mine are like 'nope' haha. the hair on both sides of the fabric tighten but they wont comb together (which is problem 2). I mean, I thought it was no big deal because of the twisting later, but when I twist them it's reaaalllyy thin up there and I figure thats a problem.
#2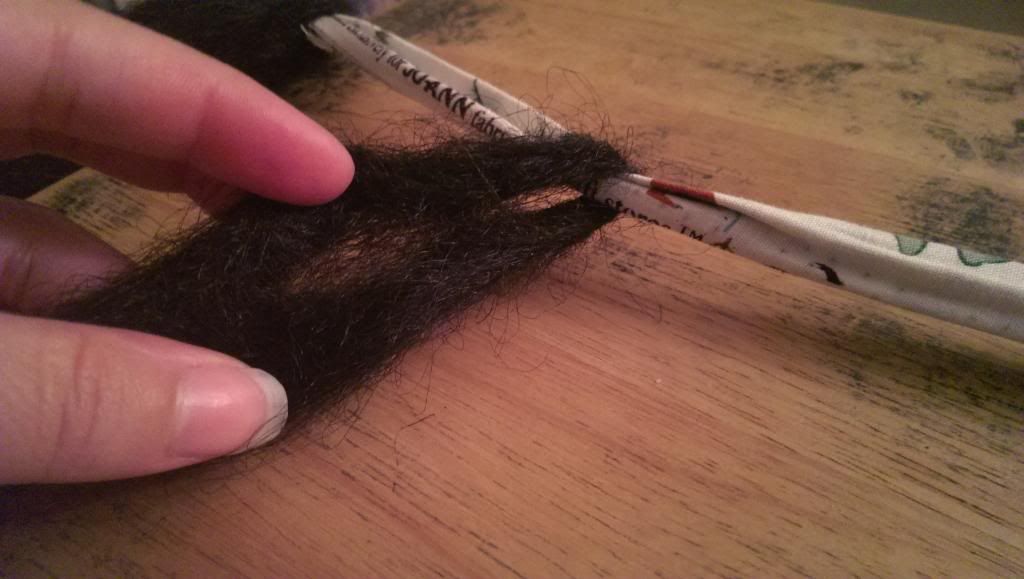 I'm kinda pulling it apart here so you can better see what i mean but it's very obvious in real life even without holding it out like that. the two pieces of hair just don't want to connect to each other. I've tried sort of 'blending' them before backcombing but they still manage to separate D< tis very annoying.
and lastly #3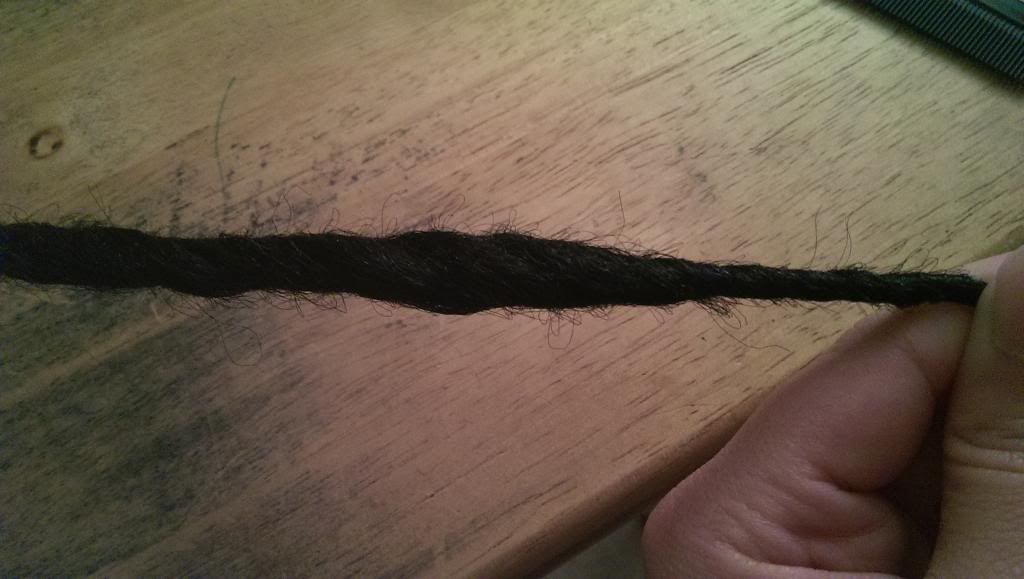 dreads are supposed to be larger at the top and taper off. Mine keep ending up the opposite way. It doesn't matter how much i try to backcomb it or pull it apart or anything I always end up with a sort of thick section at the bottom. So I get this bump right before the hair starts to run out. The times I've tried to fix it by pulling it apart and backcombing more either ends up making the knot bigger or making the entire dread really really thick and stiff and uniform. Like all one size. still no tapering.
cry
any advice from you lovelies would be super duper appreciated =3