Customers and orders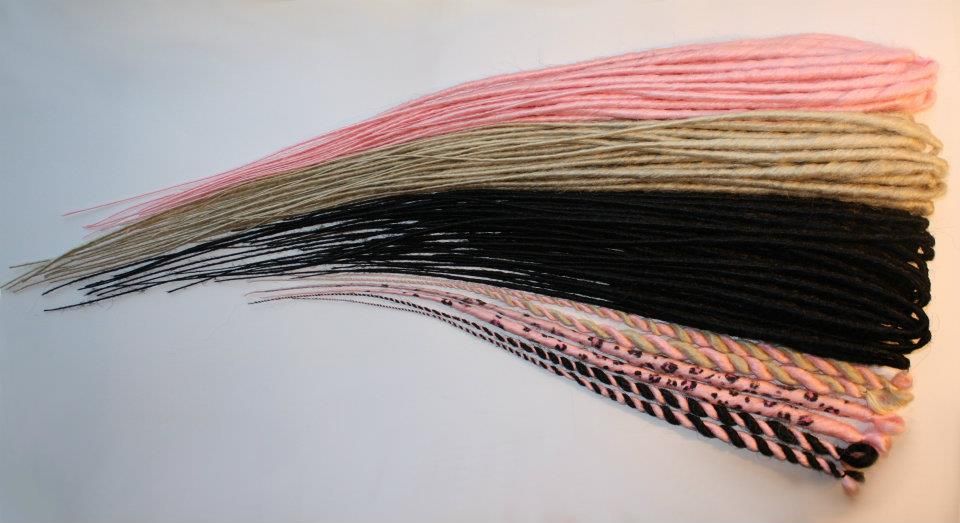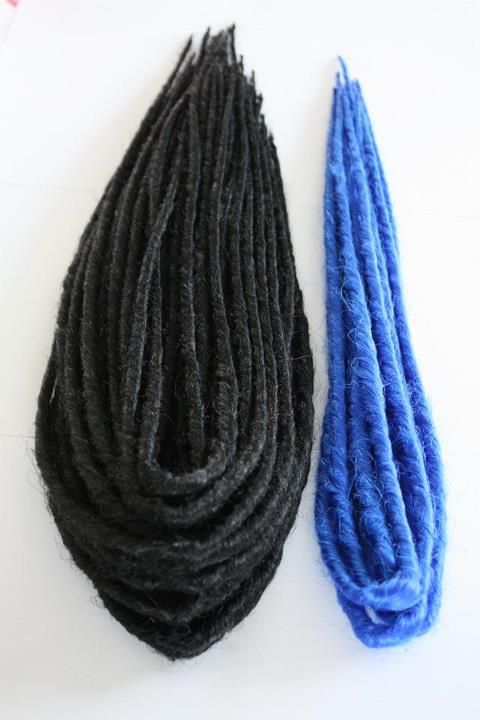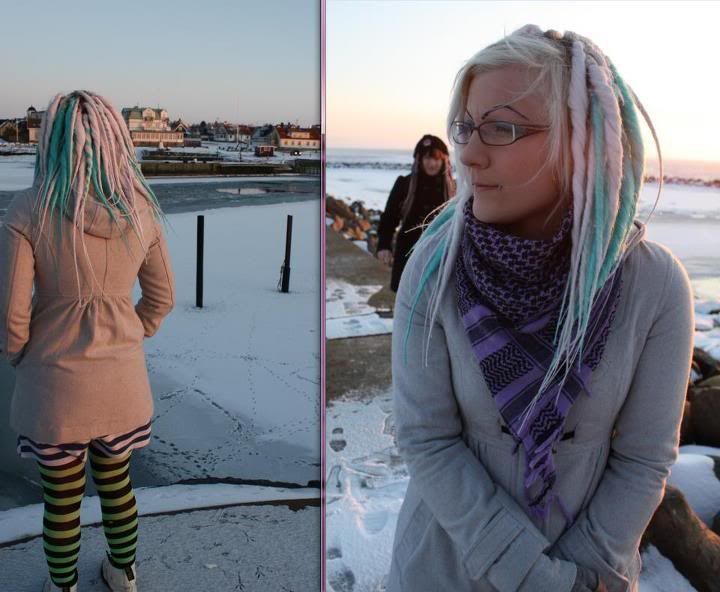 Moon, my doll. She got a custom made wig by me.
And then my own hair
100 cm dreads (extended) I had them around chistmas and so on.
But i've never felt comfortable in dark colors so i bleached it and combed everything out.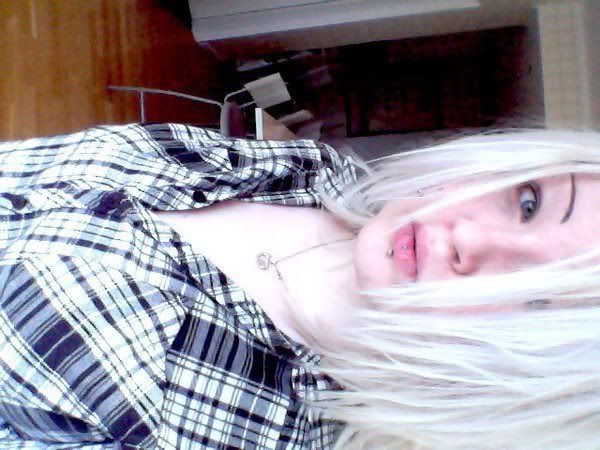 After that i decided to wear dreads when i graduated, so I used some of my old ones and also made a couple of new ones and braided them in.
Before I went to japan i decided to take them out again and cut a small fringe.
And this last pic was taken today, at work xD
It is soo messy now. And i've never had this tall natural hair. But i'm longing for new real dreads with white synthetic extensions (maybe i'll go with super tall 100cm again?). I dont know if I want brown or red or maybe black accents.
But when I'm done I will post it here for sure ^^