Hey hey! As usual, long time no post! Trying to get back into dread-making again!
I made the SEs for the winner of my "100 Likes Give-away" on Facebook.
40 SE sleek dreads, some solid black and some blended black and turquoise.
The boy is my fiancé, and those are about half half SE and DE black to red blended transitionals 55 in total I think. These took ages to make!
Enjoy!
ooxx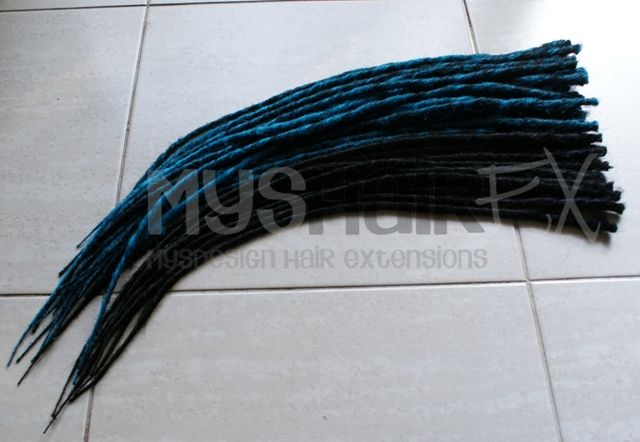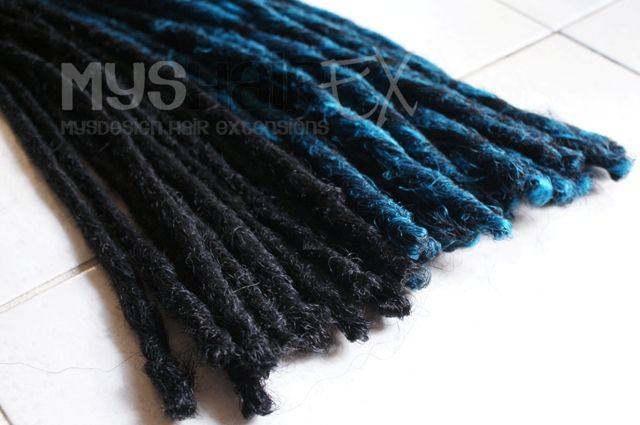 Mike: