i hope this is ok to put here. you can find my progress pictures of these dreads here:
http://hairextensionsforum.com/viewtopi ... 23&t=17800
here is the finished set, 27 DEs (11 black wine, 5 deep purple, 6 orchid and a few blends thrown in as well). i would love to hear what everyone thinks! i spent a very long time on these dreads, so i hope they hold up!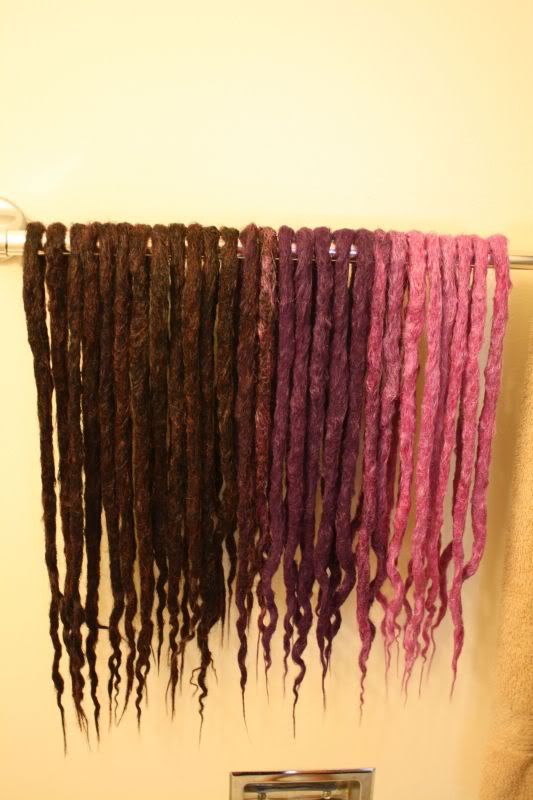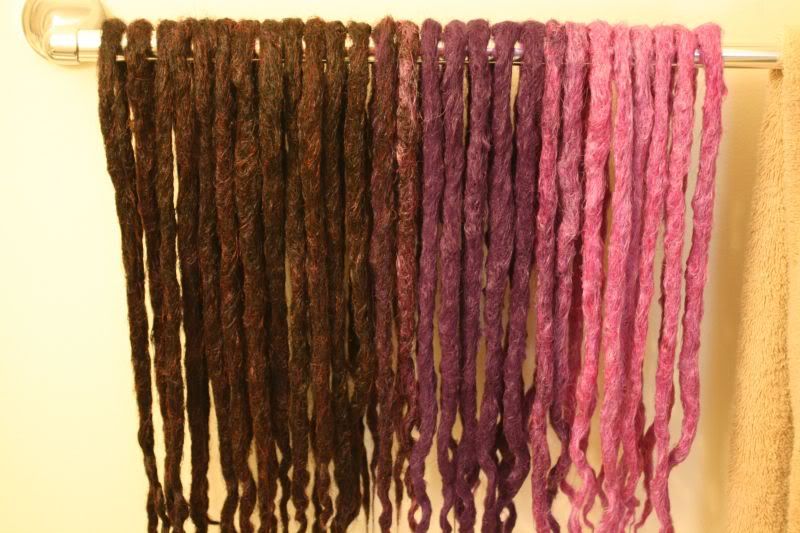 and a couple of them on my head! took me 2.5 hours to blanket stitch these in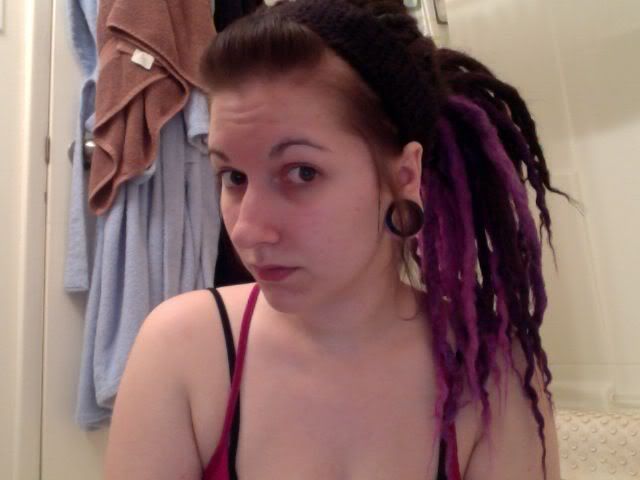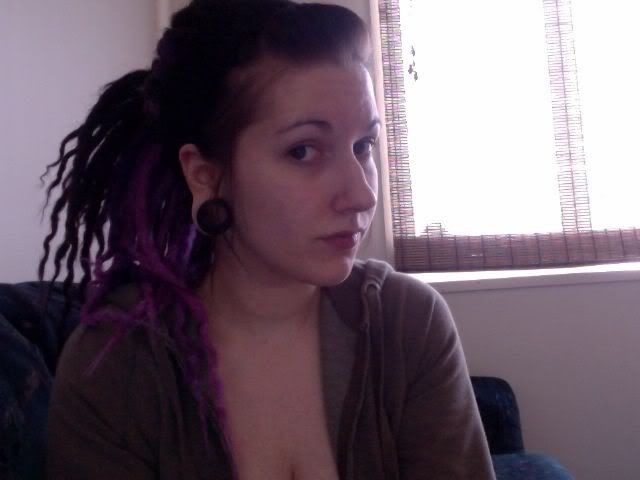 eta a bonus pic of them down. as you can see i'm doing my best modelling pose... i'm proud to say i've lost all my baby weight (and then some!) and now i weight less than i did before i got pregnant woo hoo!!