so here they are, still a bit sleek, shortly after sealing by pouring boiling water on them. my first go with crocheting dreads was remaking the black and green twisted transitionals, and then i had a go with some awful cheap hair from sallys that just would not seal at all, and then i got my package from IKS yesterday and started on these. i love love love them! the hair seals up just the way i was hoping! i love the colours. i'm hoping i can get enough dreads out of the hair i have to do a full install. if i do i will add pictures. this picture isn't the best (evening natural light sucks), but i couldn't wait to take a picture and get some criticism!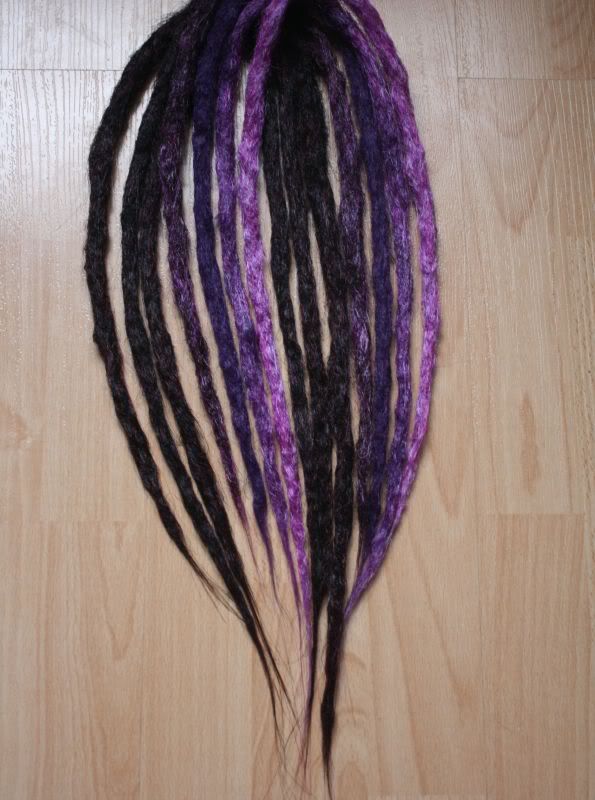 first three dreads on the left are black wine, the next one is a blend of black wine and orchid, then a deep purple solid, then deep purple and orchid blend, and then a solid orchid. i'm also hoping to wave/trim up the ends as well.
please let me know what you think!! i would love some pointers. i'm going for a very natural look. i want my dreads to look real, even though the colours are bright/different. this was also my first try at blends, which i am very pleased with.
eta: here's some better pics: