hallow im kathi, I havent posted to much yet since im afraid that my english isnt perfect and i had to take my time to get used to the technical terms in dread making.
ive been making dreads for a year now and i do also install them. The problem is that there are not more than maybe 5 people in austria that do also make synthetic dreads so i have very few people that can actually critique my stuff, knowing something about the matter.
i steam my dreads with a steam ketlle and i backcomb them using a lousecomb from metal
the teeth break every three monts but there are nearly not gaps between them wich i find very helpfull.
i also use a drill machine to tighten the dreads over the steam. Thats why i only make se`s.
btw does anyone have experience in making de´s with a drill-machine? Is that possible?
i took some pictures of dreads i made, they are like a month old and i kept them in a dread-mess without having them put together neatly or anything so they are a little wrinkeled (hope thats the right term). i use iks only and this is some red they have that is really poofy and strawy, forgot wich number it had: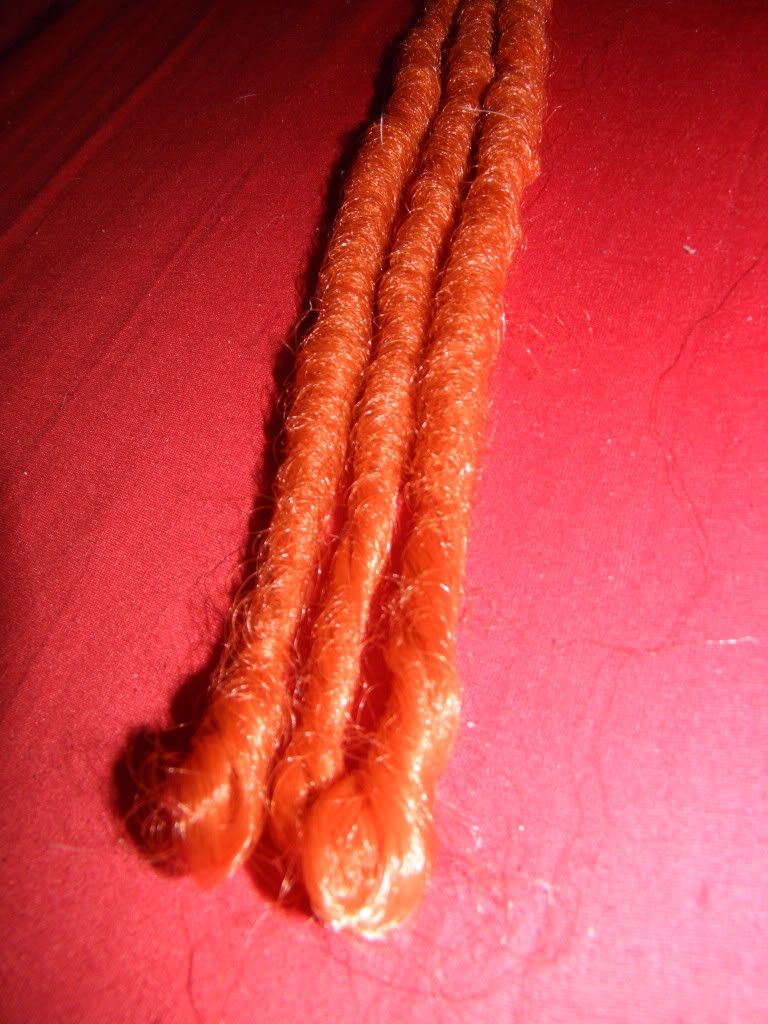 thats how the silky colours come out:
and here are some iks mixed blonde ones: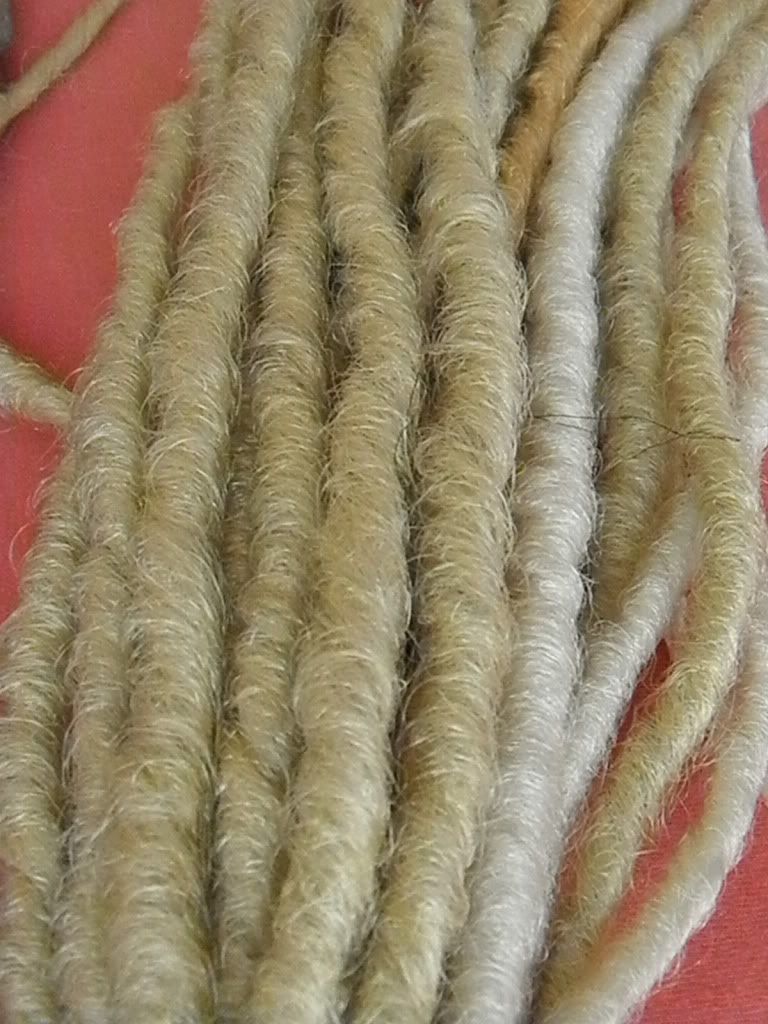 i do also crochet hook dreads (i mostly use them to extend human dreads because it takes me half an hour to hook one and if one wanted a whole head i would have to make 90 or something and thats inaffordable ^^)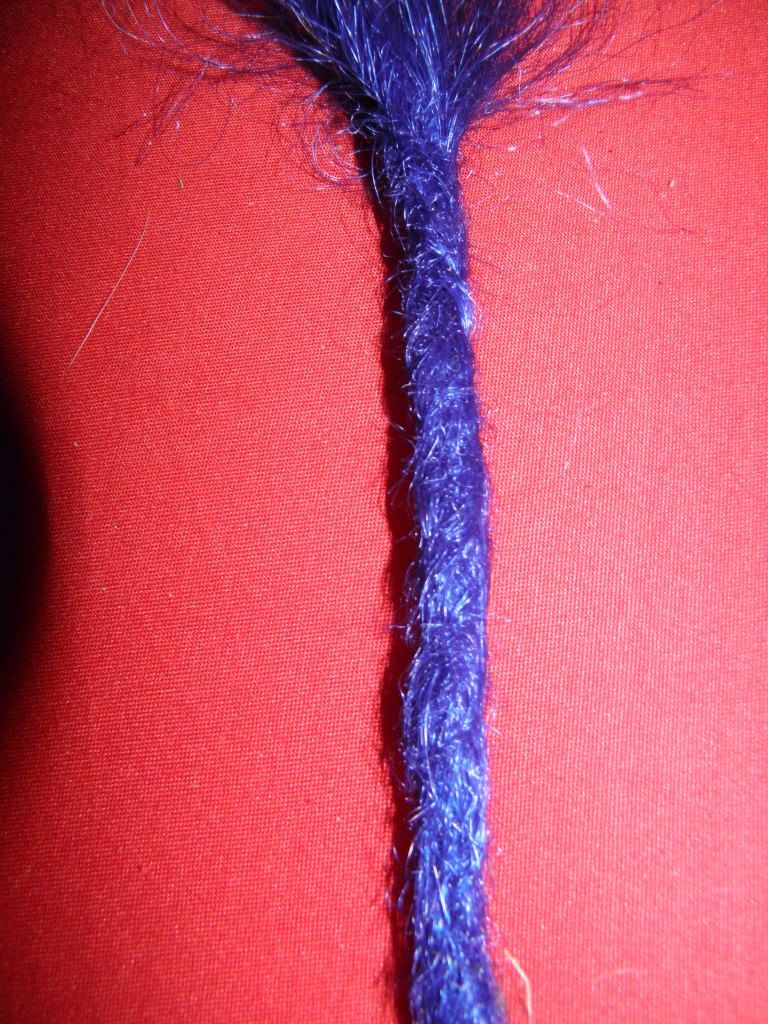 some installs: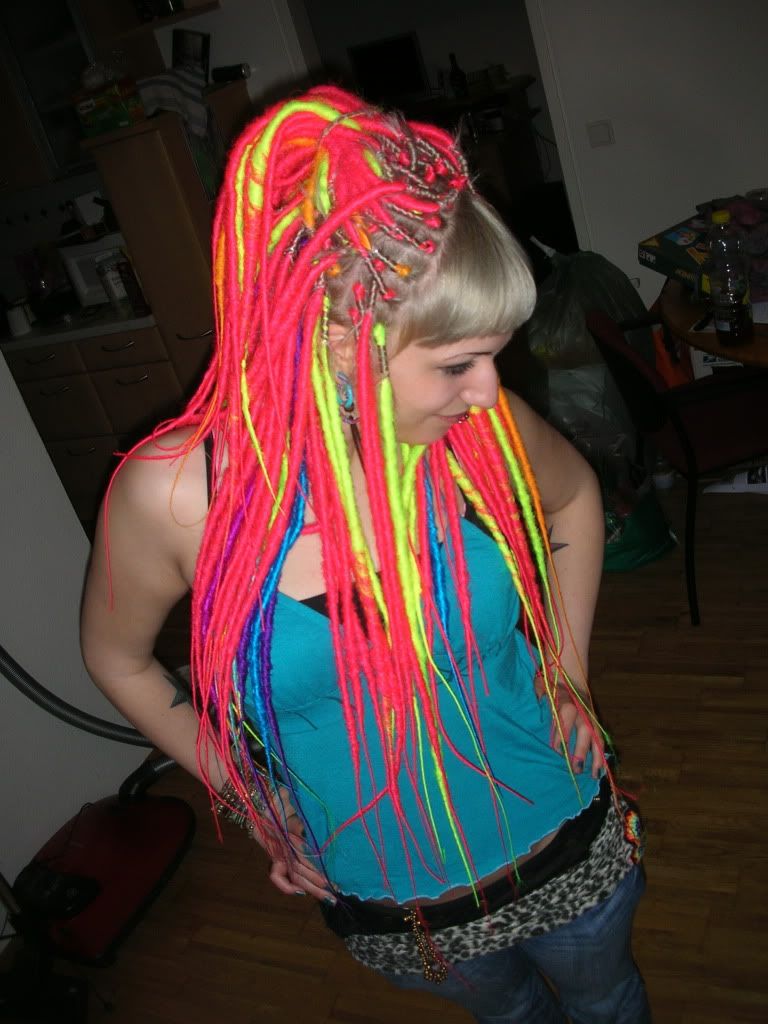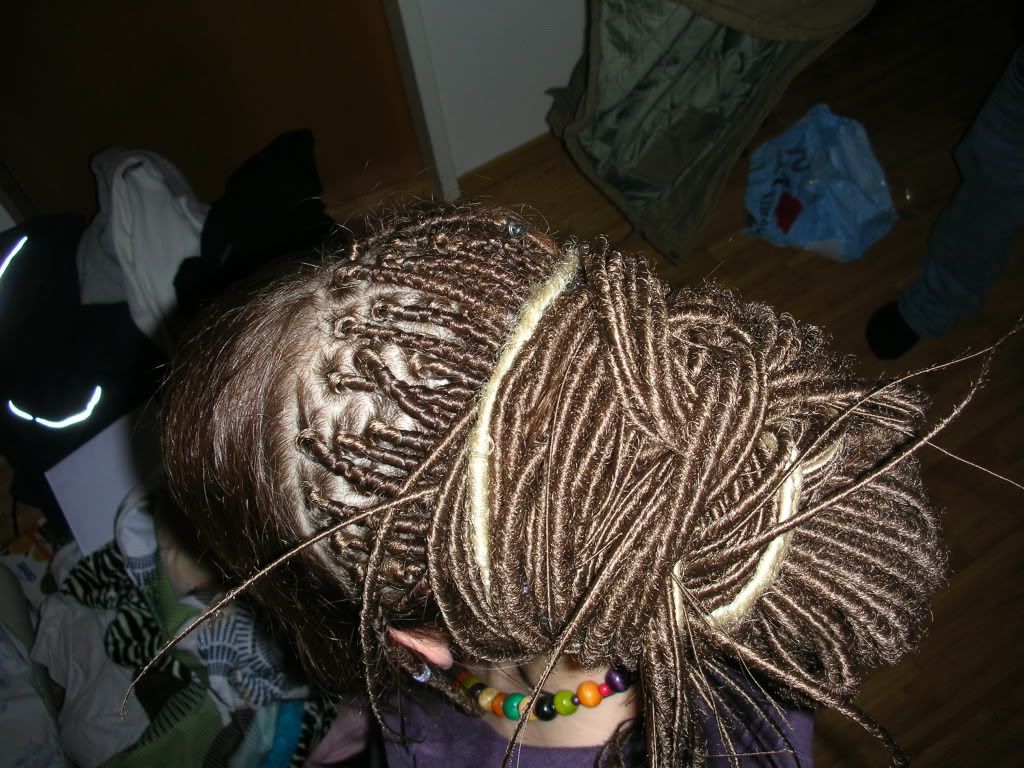 thanks so much for looking and im looking forward to your critique