Ive had a go at doing a crochet dread using techniques for crocheting real dreads. I used tuts from Knottyboy and one that Nawtali posted on Youtube. These tuts are for real dreads and there doesn't seem to be any tuts in existence for synthetic dreads...
Here is what I got after 1 hour of crocheting. My process was - backcomb, seal with hot water, crochet. Is that the order your supposed to do it in? (please note: I'm not going for the perfectly straight, even look. I want these to look more caveman like
)

It looks really small in the photo, but its really is huge and long IRL.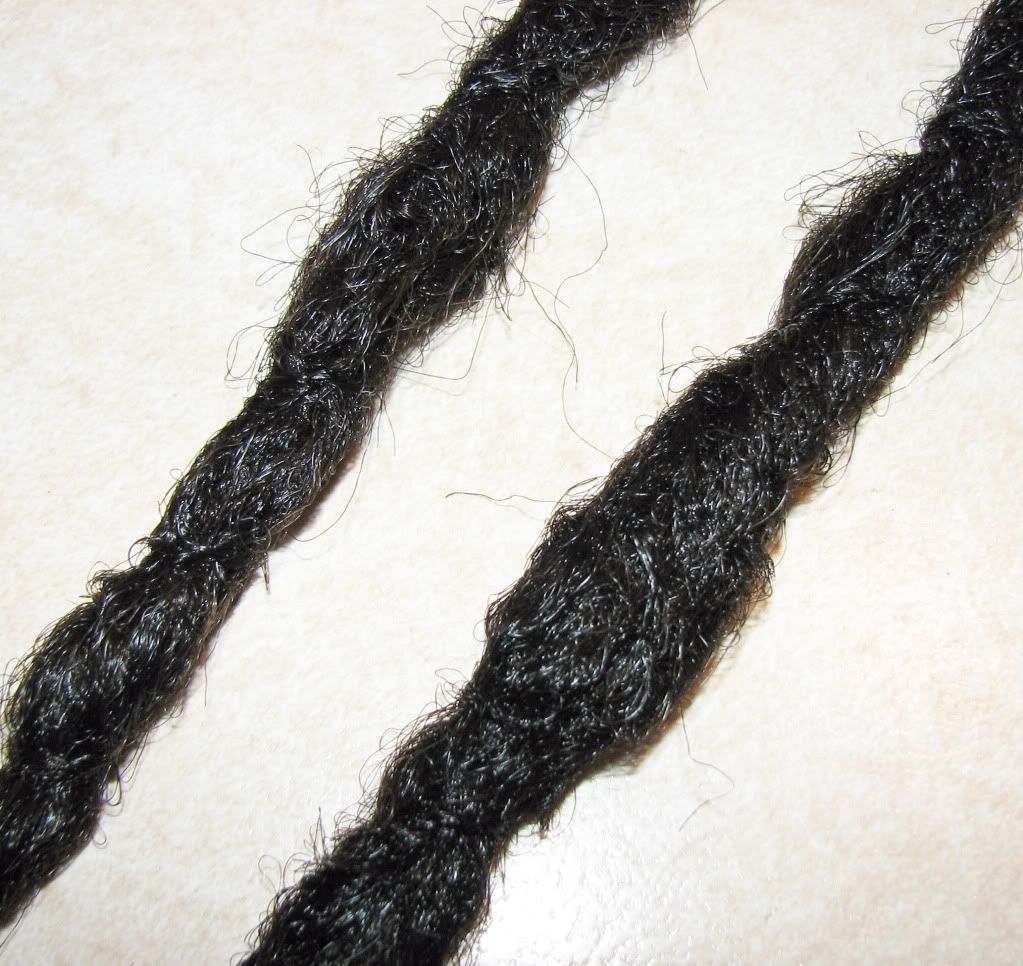 Up close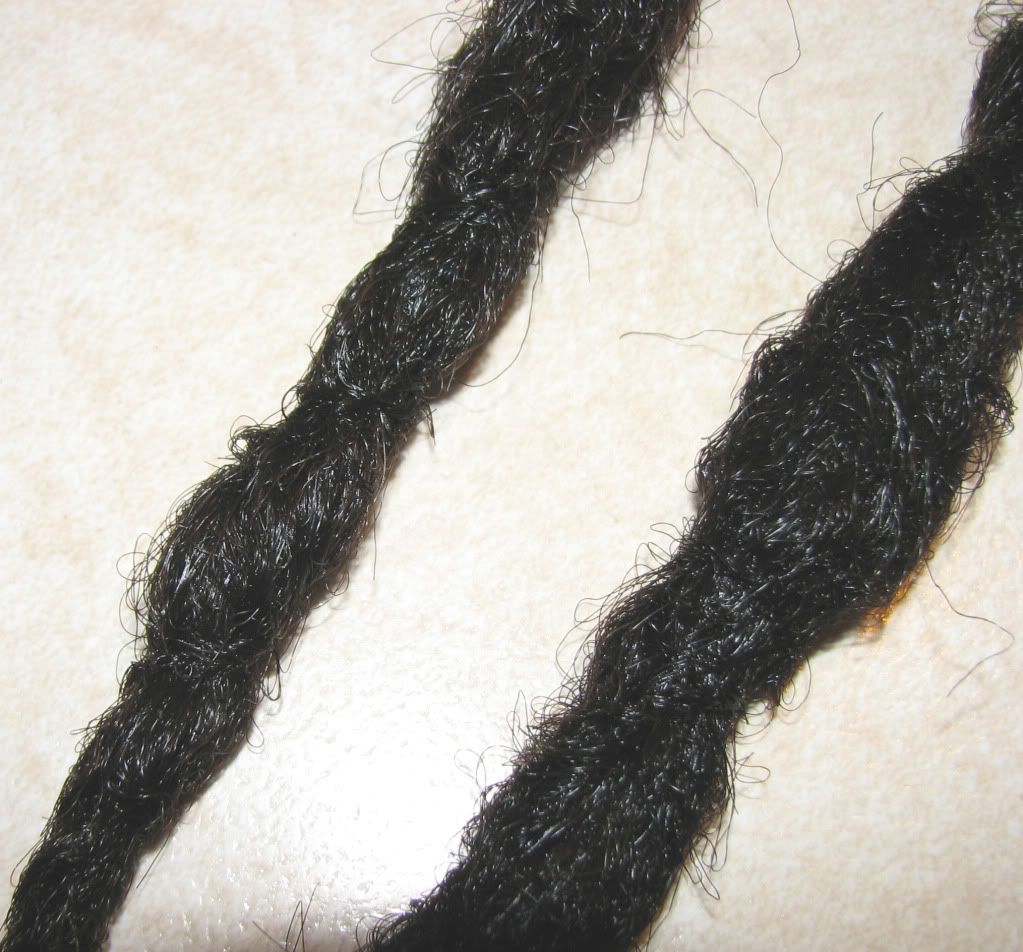 I had to muck with the lighting because I was finding it hard to get any detail to show up because the dread is so dark brown.
Please share some advice with me!